A Ghanaian lady has made a video to apologise to her father and mother as well as "everyone" after a video of her giving various men blowjobs in a nightclub went viral.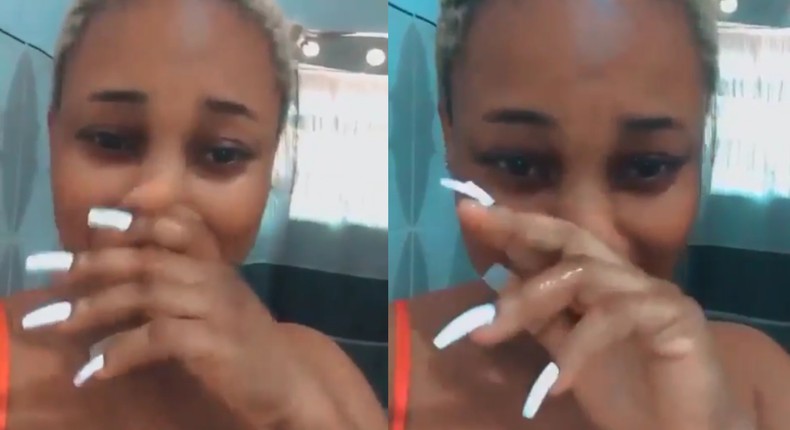 In the earlier video that circulated on social media, the lady was seen giving patrons of the nightclub reported to be situated Kasoa in the central region oral sex one after the other.
It is believed that her family have felt embarrassed by the viral video and rebuked her.
Another video has emerged in which she is seen expressing a semblance of remorse for her conduct and asking her family and other people who raised concern to forgive her.
She first admitted to being the one spotted in the embarrassing video but added that she had not expected it to go as viral as it did.
"I'm very sorry mum and dad, I didn't know this video will trend like that. Sorry everyone," the lady said in the video.